Game Code for Project Slayers May 2023
What is Project Slayers?
Project Slayers is an action-packed online multiplayer game that has captivated the gaming community. In this immersive virtual world, players can engage in epic battles, explore fantastic landscapes, and embark on exciting missions. With its impressive graphics, captivating storyline, and dynamic gameplay, Project Slayers has gained a large and dedicated fan base.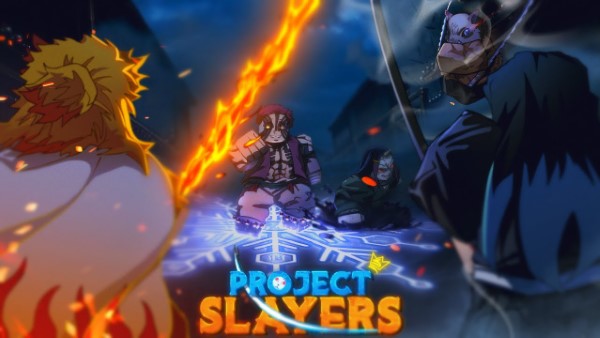 The Importance of Project Slayers Codes
Codes play a crucial role in the Project Slayers gaming experience. Essentially, they are special combinations of characters that, when entered correctly, yield many rewards in the game, such as exclusive weapons, rare items, and even additional currency. These codes not only add an extra layer of excitement to the game but also provide players with a sense of achievement and progress.
How to Obtain Project Slayers Codes
There are several ways to obtain Project Slayers codes. A common method is to follow the official social media accounts of the game developers. They often release codes as part of promotional campaigns or to celebrate milestones. Additionally, you can join the Project Slayers community forums or Discord channels, where players frequently share newly discovered codes. Staying informed through gaming websites and dedicated YouTube channels for Project Slayers can also help you keep up with the latest codes.
Latest Project Slayers Codes for May 2023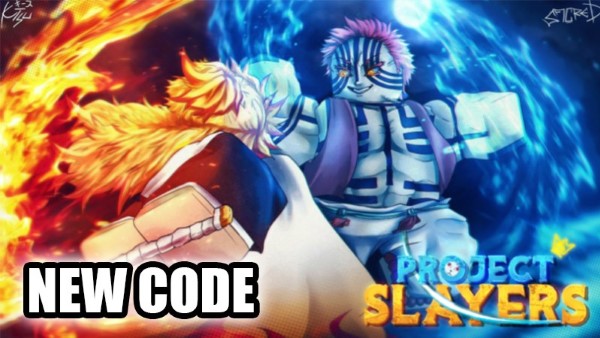 Without further ado, let's reveal the latest Project Slayers codes for May 2023. These codes have been selected exclusively to give you a competitive advantage and enhance your gaming experience. Here are the codes, make sure to save them and enter them correctly:
3AsTeRRaceReset– race reset
H@pPy3AsTeR– rewards
ThanksFor200MilVisitsBreathingReset– breathing reset
Roblox@ItAgain– 20 daily spins, five Demon Spins, and 100 clan spins
ProjectShutdown– 15 daily spins, 100 clan spins, and 20 demon spins
ProjectShutdownRace– race reset
Roblox@ItAgainRaceReset– race reset
Roblox@ItAgainBreathingReset– breathing reset
New500kLikesCode!– ten demon art, 25 clan spins, and three daily spins
ThanksFor200milVisitsRaceReset!– race reset
ThanksFor200milVisitsRace– race reset
New500kLikesCode!– ten demon art, 25 clan spins, and three daily spins
ThanksFor200milVisitsRaceReset!– race reset
ProjectShutdownBreathing– breathing reset
ThanksFor500kVotes– 10 daily spins, 75 clan spins, and 20 demon spins
HappyNewYears!– 50 clan spins, ten demon art spins, and five Daily spins
2023BreathingReset– breathing reset
HappyUpdateYears!– race reset
MerryChristmas2022– reward
MerryChristmas2022RaceReset– reward
MerryChristmas2022BreathingReset– reward
Tips for Using Project Slayers Codes Effectively
To make the most of Project Slayers codes, consider the following tips:
Stay Updated: Regularly check official sources such as social media accounts, forums, and websites dedicated to Project Slayers to stay informed about the latest codes. This ensures you don't miss out on exciting rewards.
Enter Codes Correctly: Pay attention to the spelling and capitalization of codes. Even a small mistake can make the code invalid. Double-check before submitting codes to ensure they are entered correctly.
Redeem Codes Promptly: Some codes have limited availability or expiration dates. It's essential to redeem them as soon as possible to maximize the rewards they offer. Delaying redemption could result in missing out on exclusive items or bonuses.
Share and Collaborate: Engage in the Project Slayers community to share and discover new codes. Collaborating with other players can help you uncover hidden codes or strategies for obtaining exclusive rewards.
Experiment and Explore: Don't hesitate to try different combinations or explore different platforms to find unique codes. Some codes may be hidden within the game itself, requiring you to solve puzzles or complete specific missions to unlock them.
Conclusion
Project Slayers codes are an integral part of the gaming experience, offering players unique rewards, accelerating their progress, and fostering a sense of community. By staying informed, entering codes correctly, and taking advantage of the latest offers, you can enhance your gameplay. So, get ready, enter those codes, and embark on an epic journey in the world of Project Slayers!