Isekai Slow Life Codes for November 2023 Revealed
Welcome to the enchanting world of Isekai Slow Life! As avid gamers know, in-game codes are the gateway to unlocking exciting rewards, items, and experiences. In this post, we unveil the secrets of Isekai Slow Life Codes for November 2023. Get ready to enhance your gaming journey!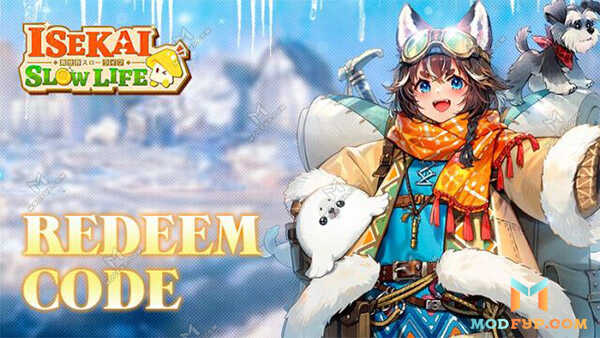 What Are Isekai Slow Life Codes?
Before we dive into the specific codes for November 2023, let's understand the concept of Isekai Slow Life Codes. In essence, these are special alphanumeric sequences provided by the game's developers. These codes serve as a gateway to unlock a variety of bonuses and items within the game. Whether you're looking for virtual currency, rare items, or exclusive in-game content, these codes are your key to enhancing your Isekai Slow Life experience.
How to Redeem Isekai Slow Life Codes
Now that you know what Isekai Slow Life Codes are, let's walk you through the process of redeeming them. It's a straightforward process that can significantly enhance your in-game journey:
To begin your Isekai Slow Life journey, simply open the game on your preferred device.
Access your in-game profile by selecting it from the top-left corner of the home screen.
In your profile menu, locate the 'Redeem Code' option and click on it to proceed.
Ensure you have a code ready for redemption. Copy one from our list of November 2023 Isekai Slow Life codes and paste it into the designated field.
Activate your code by clicking on the 'Claim' button after pasting it.
Enjoy Your Freebies: Once claimed, you'll receive the associated rewards, whether it's free virtual currency, items, or other in-game goodies. Enjoy your enhanced gaming experience!
Working Isekai Slow Life Codes for November 2023
Now, let's get to the exciting part – the active Isekai Slow Life Codes for November 2023. These codes are your ticket to unlocking a world of freebies and advantages in the game. Here's what you can expect:
OCTCANDY – This code grants you free Diamond Rings and Focus Candies, allowing you to enhance your character and gameplay.
DEFRLAGO – Claiming this code will reward you with Ten Fairy Bottles, a valuable resource in the game that can aid you in various aspects of your virtual life.
These codes are your secret keys to a more enjoyable and productive experience in Isekai Slow Life during November 2023.
Expired Codes
While the active codes are sure to bring joy to your gaming experience, it's essential to note that not all codes last forever. Some codes have a limited shelf life and may expire. As of November 2023, the following codes have unfortunately passed their expiration date:
goldensep
MUSHRUM
MYLIFE
Aughappy
Julyluck
Slowlifeobt
While these codes may no longer work, there's no need to worry. Game developers often release new codes during special events or milestones. So, be sure to stay tuned for future code updates.
Conclusion
As you embark on your Isekai Slow Life adventure, remember to keep an eye out for new codes and updates. The gaming world is dynamic, and developers often surprise players with exciting rewards. So, dive into this captivating world, embrace the slow life, and make the most of the codes that November 2023 has to offer. Happy gaming!